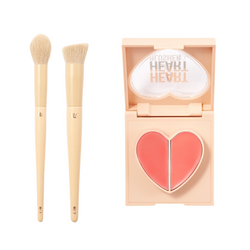 Warm Tones Pressed Glitter Bundle
WARM TONES PRESSED GLITTER BUNDLE
Calling all warm toned lovers! Introducing you to our Warm Tones Bundle including 6 of our BEST SELLING warmed toned Pressed Glitter shades.
Each and every one of our Pressed Glitters are handmade, pressed and packed by the With Love Cosmetics team. After years of perfecting our glitters, we believe in our one of a kind formula; extreme colour pay off, easy application and long lasting.
To apply, gently tap the glitter onto your eyelids or desired area using your finger or a short bristled, dense brush, building up the intensity as desired.
 Includes shades: Champagne, All That Glitters, Gold Mine, Mocha, Martini, Pumpkin Spice
Vegan and cruelty free, always. 

RRP £47.94